Work With Us!
Being informed is the key to a smooth and successful home purchase. We want to arm you with the knowledge to make the best decisions and save you valuable time, money, and stress. A brief phone conversation with us may be life-changing. Whether you are looking to purchase a home for you and your family to live in, or if you're looking for an investment property, contact us.
---
Recent Blog Posts
Texas (non judicial foreclosure) Texas Supreme Court Twelfth Emergency Order No. 20-9059, April 27, 2020 Modifies Ninth Emergency Order No. 20-9052.  Provides that: no trial, hearing or other proceedings may be conducted, and deadlines tolled until after May 18, 2020; writ of possession may issue but execution may not occur until after May 25, 2020; […]
more >>
Mortgage interest rates have been all over the place in the past 30 days. One day they drop significantly and the next they are on the rise.  If you lock in rates at just the right time, you may be able to time the market perfectly.  Before you celebrate your interest rate reduction there are […]
more >>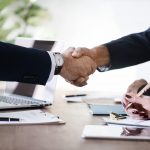 Considering a Property Manager?  There are two sides to every debate. For some reason, the world of real estate investing is full of debates. One of the more common debates is whether to hire a dedicated property manager. In a perfect world, every landlord would have someone to run their property. As much as there […]
more >>
Testimonials
"Tanner and Jackie are really great! They truly care about helping homeowners and finding solutions that work for the seller.  I would be happy to work with them anytime!"

Charles B.
Find Us On Facebook